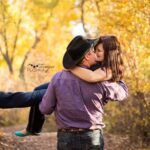 If you are looking for a SUCCESSFUL long-term relationship, I know the resource "10 Key Questions To Ask In Any Romantic Relationship" will be very helpful! It's on the Home page but you can download it here.
As a Relationship Coach and Marriage Mentor who works with people just like you, I know how challenging it can be to ask the right questions when you are trying to get to know someone on a first date, or what questions to ask when you want to deepen your relationship with the one you love.
By answering these questions, you and your partner will be on your way to…
…making your current relationship stronger
…fixing your BROKEN relationship
….taking the next step with your partner.
If you have ANY questions, please email me.